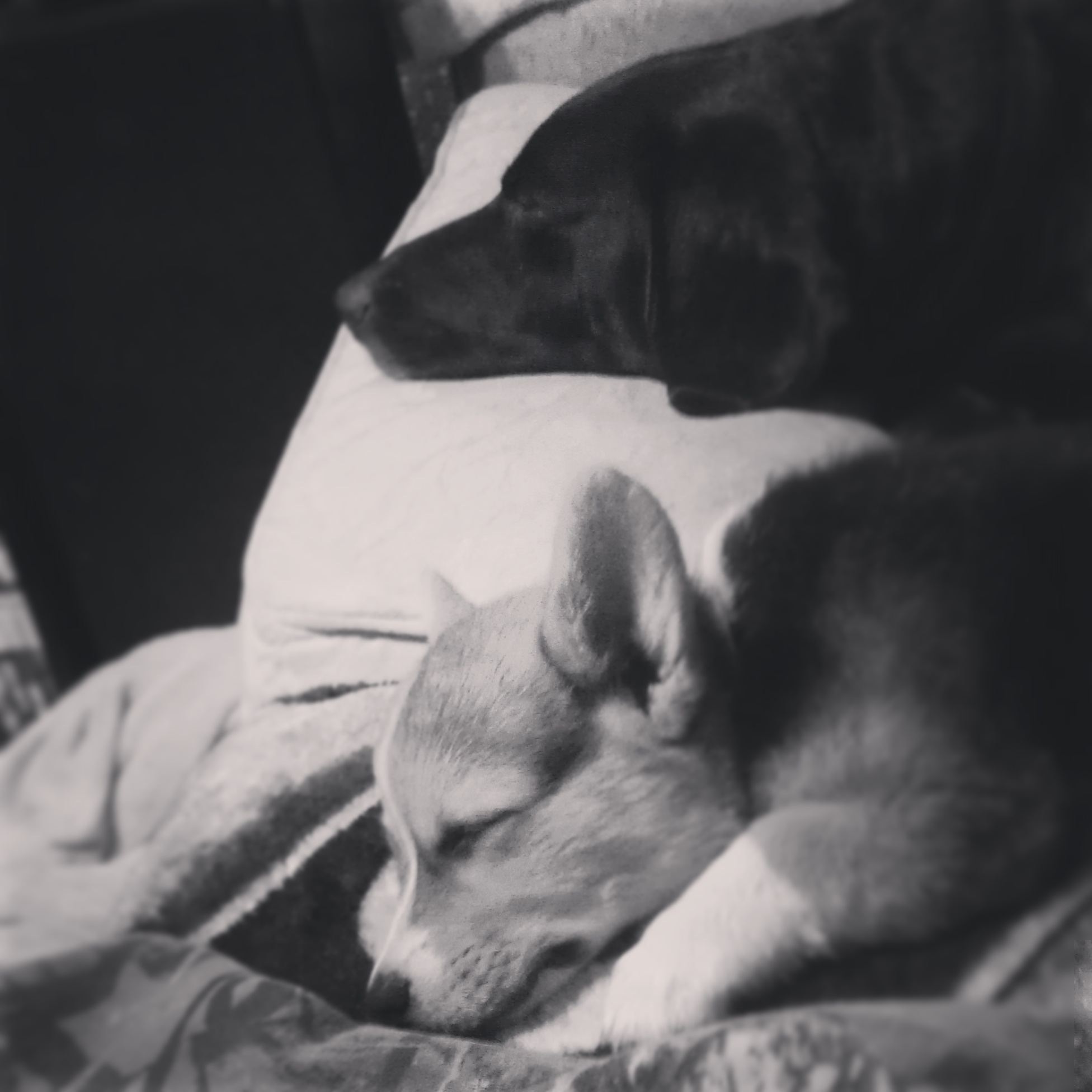 Zoey is doing great! All her brothers (our chocolate lab and three cats) love her although they sometimes get mad at her because when they want to
stop playing she does not, but they just jump up where she can't reach them lol. Than she barks at them for five mintues until I make her stop lol. She
still loves to cuddle a lot and is very playful and vocal and fast, man she loves to run around as fast as she can up and down our hill it kills me it's
hilarious! One of our favorite things to do is my husband or I lay on the floor to get to her level and she just loves it and kisses our faces all over.
Oh and you should see her with my nieces and nephews she absolutely loves them they run and play with her for longer then her brothers care to lol.
Sorry this is so long but there is just much to say about her. We love her so much! I could never thank you enough for such a great puppy she is
amazing with such a huge bright personality!