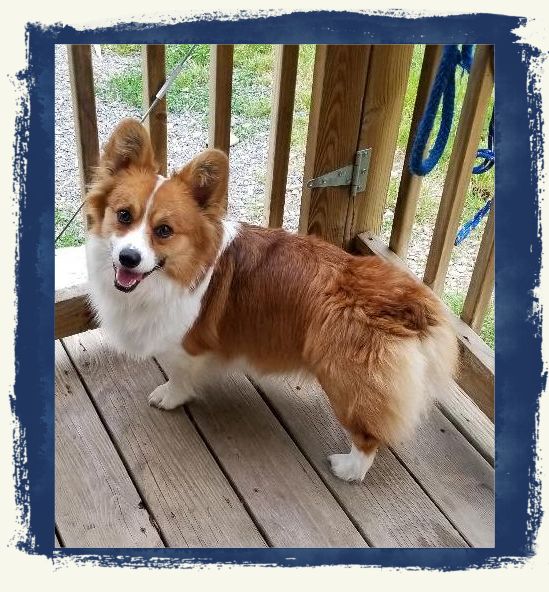 Meet Rusty!!! He is our new stud. We are planning on breeding him next year (2018). He is super cuddly and gets along with everyone (including animals) that he meets. His mother was a red and white….his father was a black headed tri…..we are hoping for quite a variety of color from him with our girls.
AND…when bred with our girls NO PUPPIES will be affected by ANY of the genetic disorders below!!!
DM clear
Von Willebrand clear
EIC clear
PRA-Rcd3 clear

Max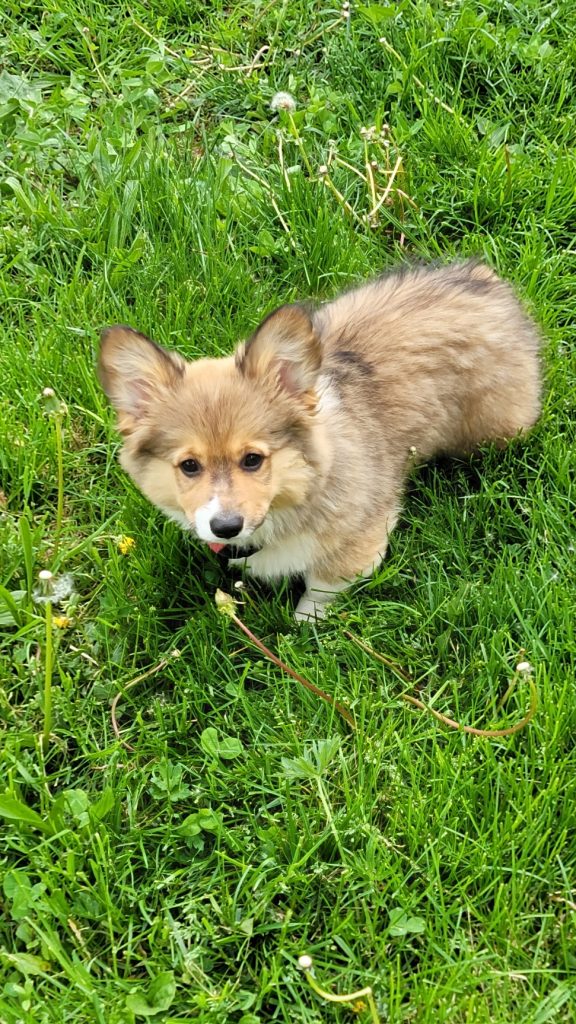 Meet Max!!! He is going to be our new stud as we will be retiring Rusty after 2022. We are planning on breeding Max next year (2023). He is quite the snuggle bug. What can I say, I love my corgis to be snugglers haha. He enjoys laying by my feet, must be he knows they are always cold. I simply love that he is thick with really nice bone structure. I'll add more pics as he grows. AND…….he is a bluie carrier so we will have some bluies with Autumn and Remy.
DM clear
Von Willebrand clear
EIC clear
PRA-Rcd3 clear or carrier (pending results)