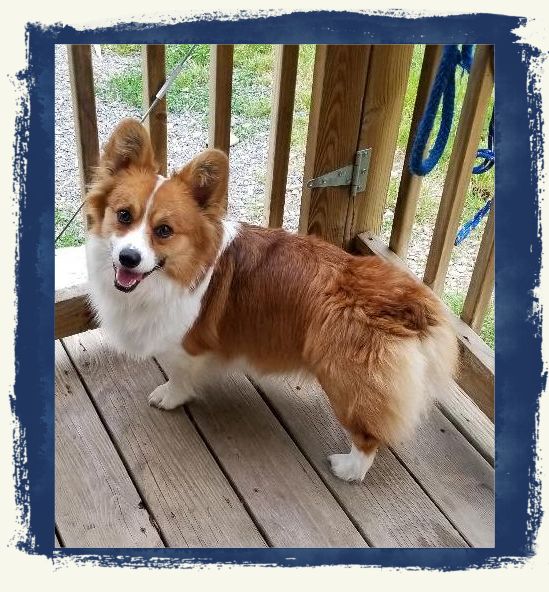 Meet Rusty!!! He is our new stud. We are planning on breeding him next year (2018). He is super cuddly and gets along with everyone (including animals) that he meets. His mother was a red and white….his father was a black headed tri…..we are hoping for quite a variety of color from him with our girls.
AND…when bred with our girls NO PUPPIES will be affected by ANY of the genetic disorders below!!!
DM clear
Von Willebrand clear
EIC clear
PRA-Rcd3 clear

Please note that we do NOT offer a stud service.
If you see a corgi anywhere claiming to be from Dunn's Farm…….it is NOT us.
It could be one of our puppies that grew up…..but our stud is not available for stud service.