Annie is Sasha's daughter. I'm so happy to say we have nick named her "Sasha 2.0". Just when we thought it couldn't get better, along came Annie. Not only is her confirmation amazing, her genetic testing wonderful, but her temperament is beyond imaginable. She snuggles, plays well with other dogs, and is just a great all around dog.
DM clear
Von Willebrand clear
PRA-Rcd3 clear
EIC clear
X-SCID clear
Fluffy clear – no fluffies with Annie's litters
Autumn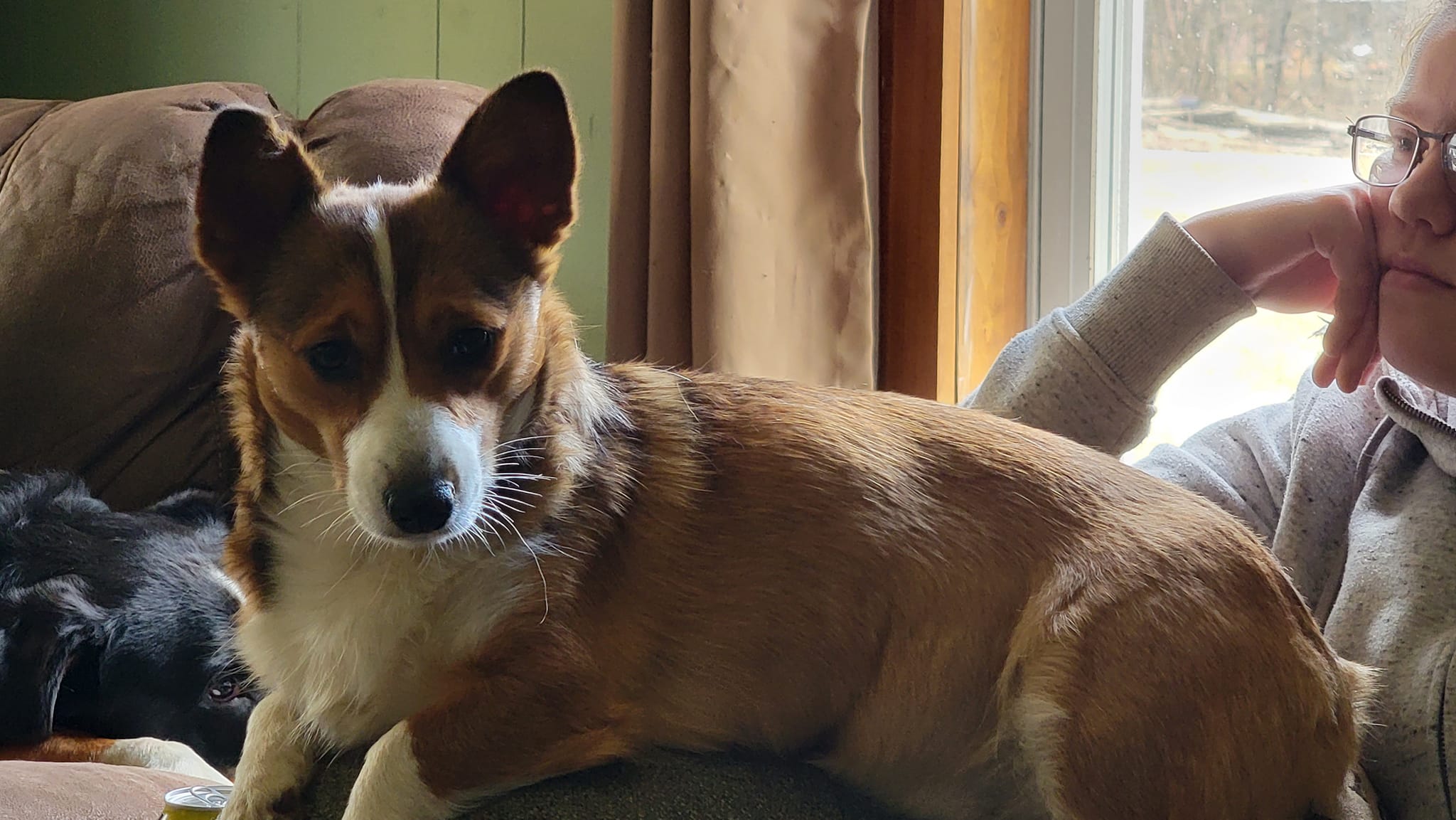 Meet Autumn!! This little Southern Belle came from Louisiana. She is a rather small corgi (only 19 lbs). Her mamma was 18lbs. When it comes to personality……she is full of it. Other than humorous and entertaining, she is a lover. Follows me everywhere. Such a quick little cutie. I'm thinking we might start working on herding and agility at some point.
DM carrier
Von Willebrand clear
PRA-Rcd3 clear
Fluffy carrier – she will have fluffies with Max
X-SCID clear
EIC clear
Bluie Carrier – She will have Bluies with Max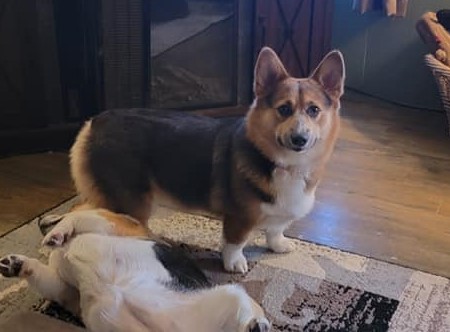 She is our newest addition to the Dunn's Farm Family. She is super lovable, playful and thick.Remy is a "bluie". You will see from the pics that she has a gray color. She will have "bluies" with Max along with standard colors.
More pictures are to come during the year as she grows and matures.
DM clear
Von Willebrand clear
EIC clear
PRA-Rcd3 clear
Fluffy carrier- She will have fluffies with Max
Bluie – She will have bluies with Max