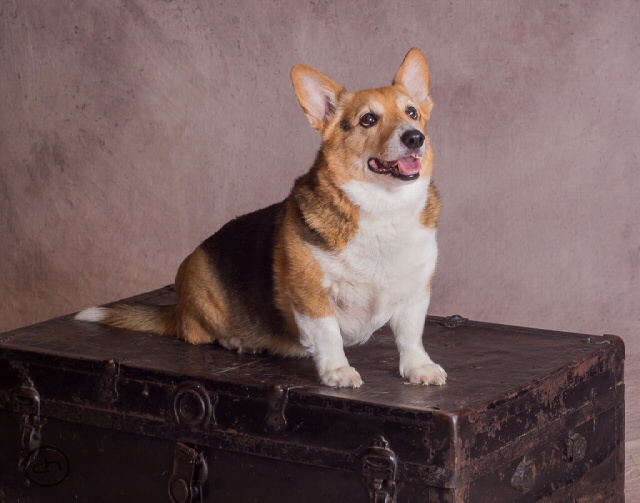 Snickers is my "mamma's girl". She is full of personality and simply loves to chase a beach ball. Wonderful with our children and very intelligent. She has champion bloodlines…..one of which, is UK registered. As you can see, her tail was not docked. The breeder did not dock the entire litter. Please note, I have all of our pups tails docked. Weekend camping with our family and horses is also one of her favorite past times. But this little girl loves to be home also. She is a true companion.
As of 2013, Snickers is officially retired and enjoying just being "my girl".
May I introduce Tasha. She is our beautiful black headed tri (black and tan). Tasha simply has the most personality out of any corgi we have ever had. You can have an entire conversation with her and she will answer you the entire time. Our children absolutely love her as she is extremely kid friendly. She is a daughter of Snickers who has a champion pedigree. Very outgoing and loves to lay on her back in your lap for a good belly rub. Not to mention, she is the happiest when she is by your side snuggling. She also enjoys the occasional weekend camping trips in the summer with our children and horses.
Tasha was retired in 2015 and is enjoying a spoiled life with my best friends grandparents.
Gracie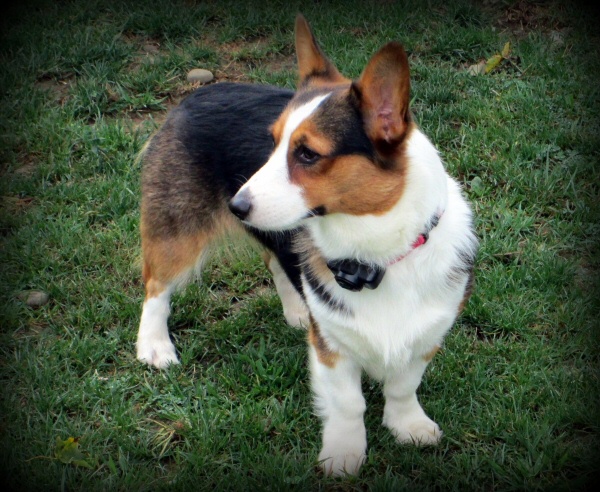 After much though, I have decided to retire Gracie. She is a wonderful corgi. Great temperament and a true lover. However, she had very large litters. I felt it was too much to ask of her to continue breeding.
Gracie has since been retired (spayed) and is loving life with my husbands grandmother.
Cody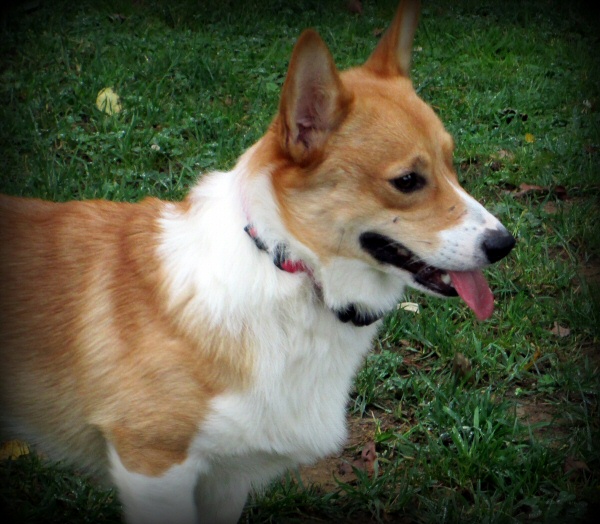 Let me introduce Cody. Not only does he have a beautiful color and face, but also has the most wonderful personality. Cody loves to snuggle and know that he is loved. He truly has the sweetest disposition. We have gone a different direction in our breeding program. Cody is now retired and is loving life as a spoiled "only" dog/child. I love hearing from his family….they are so happy together.
Cody has been retired and is loving being a "single" dog with a wonderful couple.
Lily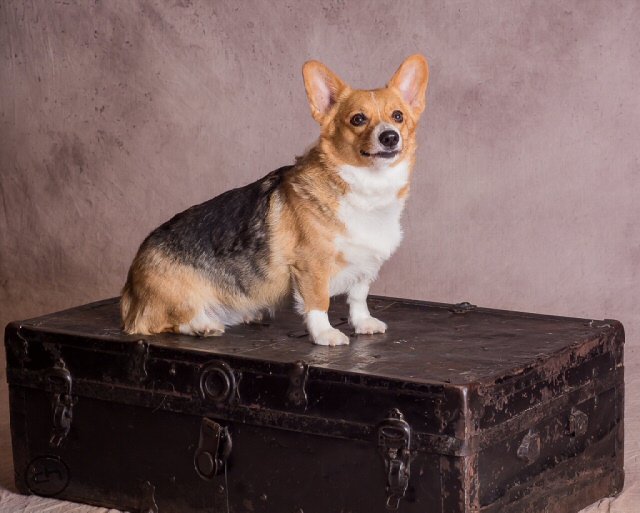 Here is our little Lily. Lily is also a daughter of Snickers who has champion blood lines. Both Lily and Tasha have different fathers which allows us to offer different lines from each female that we have. Little Lily has just as much personality as every corgi at Dunn's Farm. She simply loves to lay on the back of the couch in the evening and "hang out" with the family. Playful should be her middle name as she love running around and playing with the rest of the corgi pack. She is often found by my other daughter's side when she is not playing with the other dogs. As you can see, she has a beautiful face and is a gorgeous corgi.
Lily was retired in 2017. She is loving the country life with a fabulous couple!
Lucy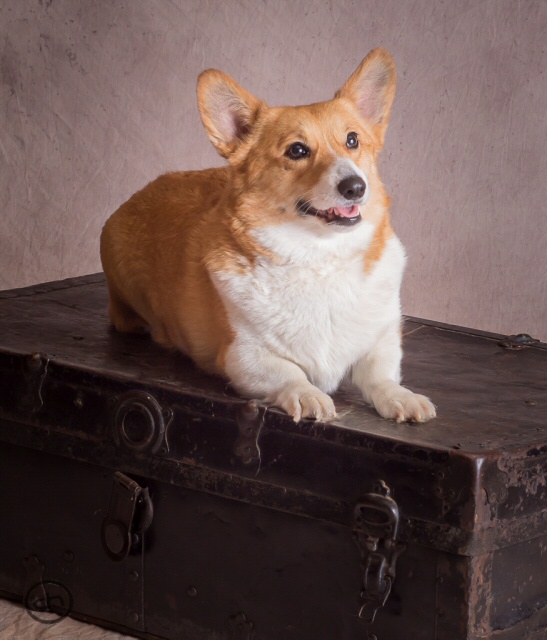 This is Lucy Lue. She is not only simply beautiful, but she has an amazing personality.
Also, she is proud to be Tasha's daughter (who is Snickers' daughter).
She is our 3rd generation girl.
Lucy has been retired in 2017. She is now a "city" girl with a charming young couple.
Skylar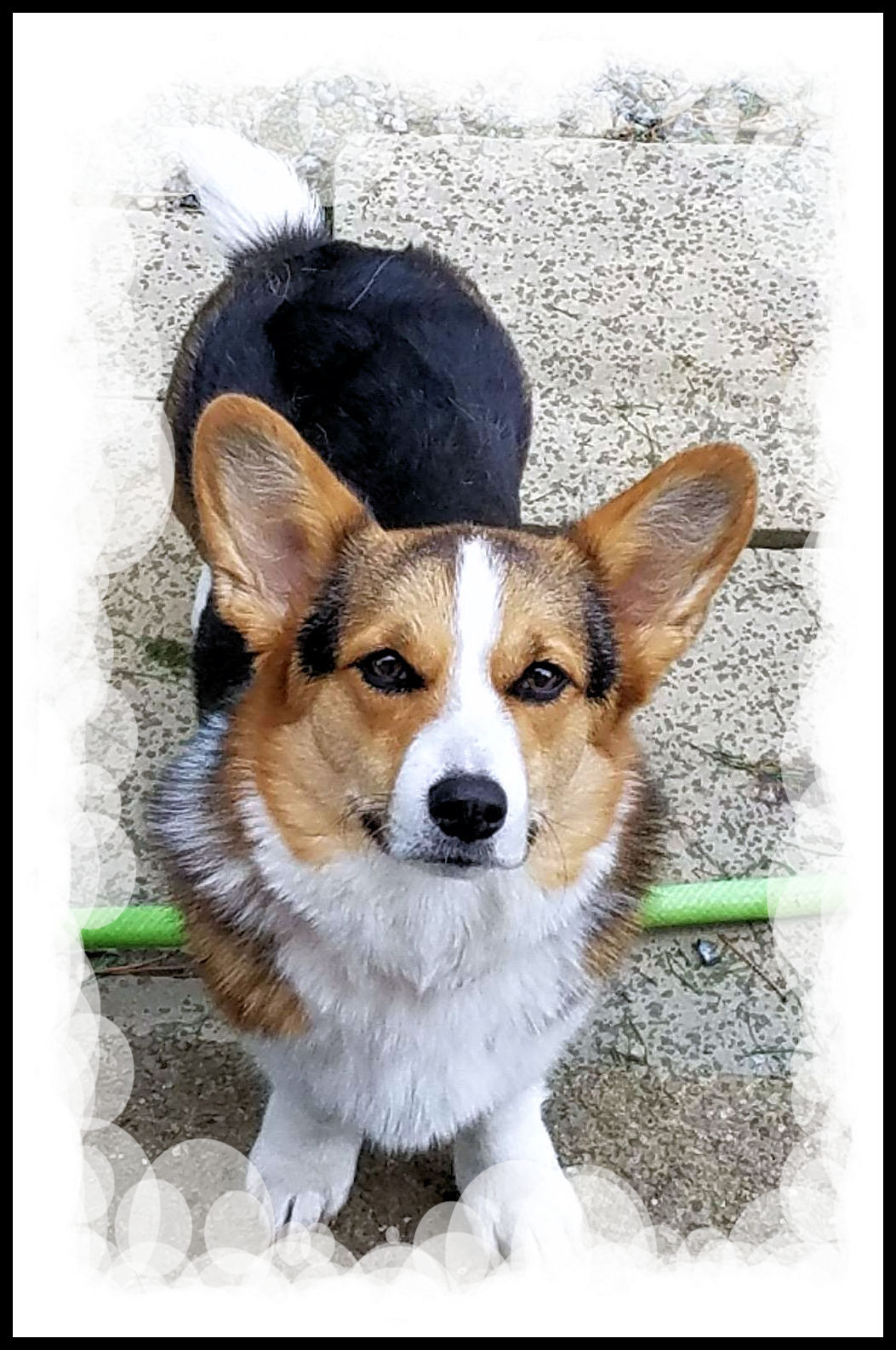 Skylar is a beautiful read headed tri out of Baxter and Lucy. She is a very dedicated corgi just like her mamma and dad. We found that birthing was not in Sky's future and the right thing for her and any future puppies was retirement. She has an amazing family and is living with Lily.
Freya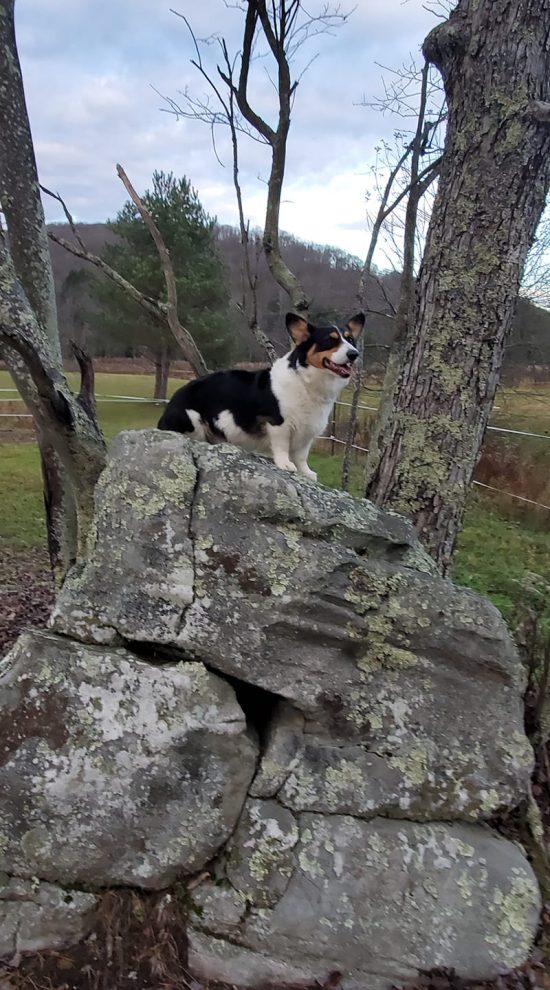 Freya is a wonderfully sweet black headed tri. She is out of Dexter and Skylar. You just can't find a sweeter disposition. Loves to be by your side. And did I mention that she LOVES water? Freya is happily retired with her dad Dexter and loving life.